April 2022 marks 10 years of the partnership between Victorian Aboriginal Health Service (VAHS) and The Royal Victorian Eye and Ear Hospital (Eye and Ear) and the launch of the Healthy Ears Clinic for Aboriginal and Torres Strait Islander children. This clinic launched as the first of its kind in an Aboriginal community-controlled health organisation in Australia, and continues to provide exceptional specialist care in a culturally safe environment.
Over the past 10 years, the clinic has provided over 1,500 instances of care, and the Eye and Ear has facilitated over 220 ENT surgeries to young patients. VAHS and the Eye and Ear have collaborated closely to provide a model of care that suits the patients' needs.
ENT Surgeon Professor Stephen O'Leary is one of five surgeons from the Eye and Ear who have supported the clinic over the years. Professor O'Leary ran the first clinic back in 2012, together with VAHS Ear Health Coordinator, Katie Edney, and both have provided leadership ever since.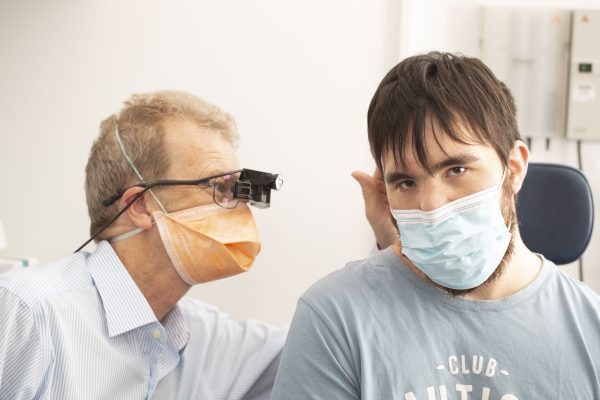 "The clinic has been a journey of partnership and sharing, built on mutual commitment and trust, and the common desire to improve the hearing and ear health of young Aboriginal and Torres Strait Islander people," said Professor O'Leary.
The clinic runs once a month and offers:
Audiology testing
Ear, nose and throat (ENT) consultations
The Healthy Ears Clinic forms an important part of our health service here at VAHS. Our patients gain access to specialist care that they may not have otherwise."
"Many patients who come to us for the first time are unaware of the support available, which is why we continue to strive to bridge this gap, broaden our reach, and improve access and continuity of care," said Katie Edney.
The partnership has been so successful that VAHS and the Eye and Ear have also established an Ophthalmology clinic.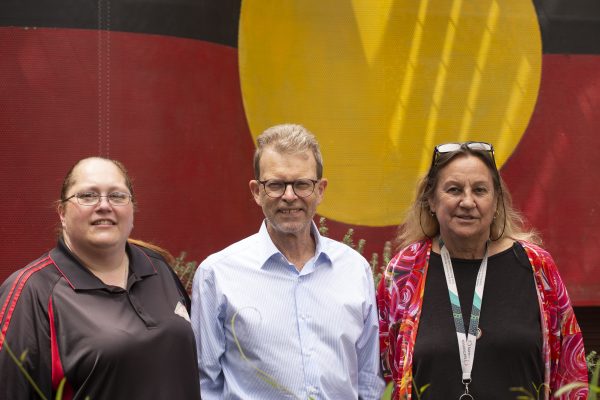 Charli (4) and Isla (6), two sisters struggling with genetic nasal congestion were referred to the Eye and Ear through the VAHS Healthy Ears Clinic. Scheduled for surgery on the same day, the siblings were supported by one of the Eye and Ear AHLO's, Carleen Miller, who provided guidance and support throughout their journey.
"Charli and Isla were very happy to be hospitalised together. They are very close and were able to support each other through the process and at each of their VAHS appointments," said mum, Helen.
"We met Carleen, at VAHS when the girls were first seen in the Healthy Ears Clinic in 2020. Carleen visited us when they were admitted to the Eye and Ear for their surgeries. This was helpful in understanding the logistics of getting to the hospital and seeing a friendly face on the day," Helen explained.
Both Charli and Isla have returned for their postoperative reviews at VAHS Healthy Ears clinic and are on a speedy road to recovery.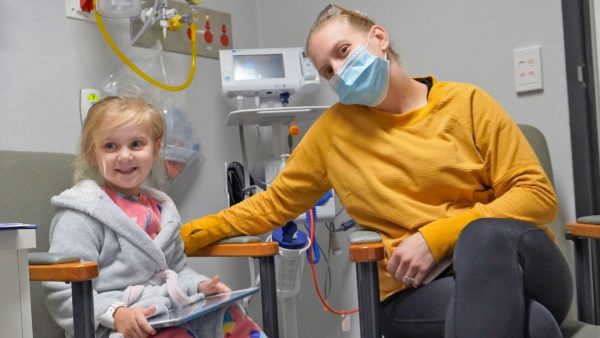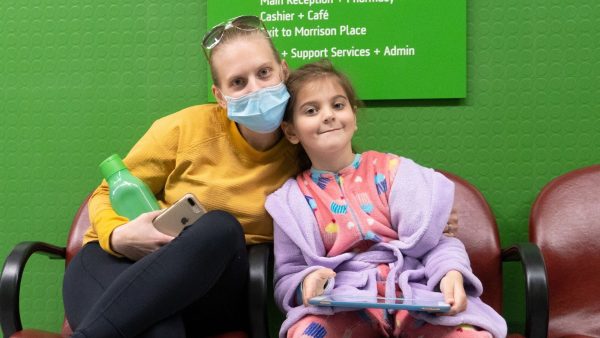 Learn more about The Royal Victorian Eye and Ear Hospital's Aboriginal and Torres Strait Island Health services.