Laurie is one of our cochlear implant patients here at the Eye and Ear. Like many of our patients, Laurie spent decades struggling with hearing loss before seeking cochlear implant surgery.
"I first noticed I was having problems with hearing loss at the age of 17. From there it started progressing very fast, and by the time I was 22, it was very bad," said Laurie.
Laurie began using hearing aids, relying on lip reading in his every day interactions, and losing independence in his day-to-day life. While out with his family, Laurie found himself relying on his six-year-old daughter when completing simple tasks such as food shopping.
My wife would ask me to go out and buy some bread or milk and I would be petrified. I couldn't hear, and I couldn't communicate with people in that environment. My six-year-old daughter would have to help me," Laurie explained.
After years of specialist appointments and cochlear implant recommendations, Laurie met with Ear, Nose, and Throat Surgeon, Professor Stephen O'Leary who examined his tests and explained the cochlear implant process in a way that made Laurie feel at ease with his decision. Almost 15 years on from his initial hearing loss, Laurie received his first cochlear implant at age 35.
"Stephen told me the way it was. I felt comfortable with him and felt it was the right time. I was sick of the life that I was living and constantly relying on other people" said Laurie.
"Stephen wasn't trying to sell me something… He just told me how it was and how a cochlear implant would improve my life," Laurie said.
Alongside Professor Stephen O'Leary, audiologist Cordelia Khoo supported Laurie at every stage of his Eye and Ear journey, helping him to overcome his initial concerns.
The support that I have had from Cordelia and Stephen, has been amazing. They reassured me that it would all go well, I really couldn't have done it without them."
Now seven years on from his initial right ear cochlear implant, Laurie has seen life-changing results, with dramatic improvement in his hearing, day-to-day experiences and otosclerosis. His eldest daughter is now all grown up, and turning 18 this year. The family also welcomed their second daughter during this time.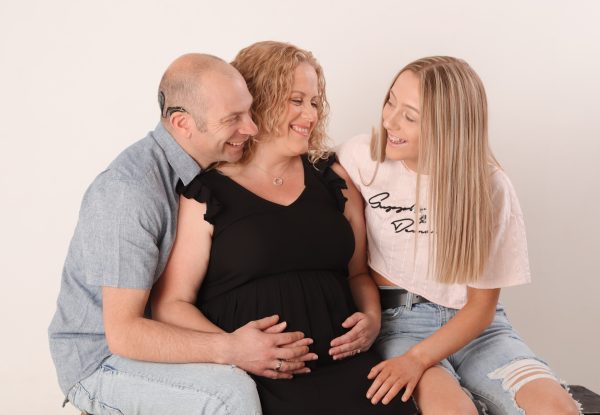 "You wouldn't know the guy I used to be. I'm so lucky that I can now do those tasks so many take for granted. Even something as simple as taking my daughter to the shops, answering all the questions, and not having to rely on her guidance… It just means so much," explained Laurie.
Now enjoying a life he could only dream of, Laurie can listen to his favourite music, watch his favourite TV shows, engage completely with loved ones, and finally bought the motorbike it was once too dangerous for him to ride. Laurie has seen the life-changing benefits of cochlear implant surgery thanks to his trust in Professor Stephen O'Leary and Dr Cordelia Khoo at the Eye and Ear.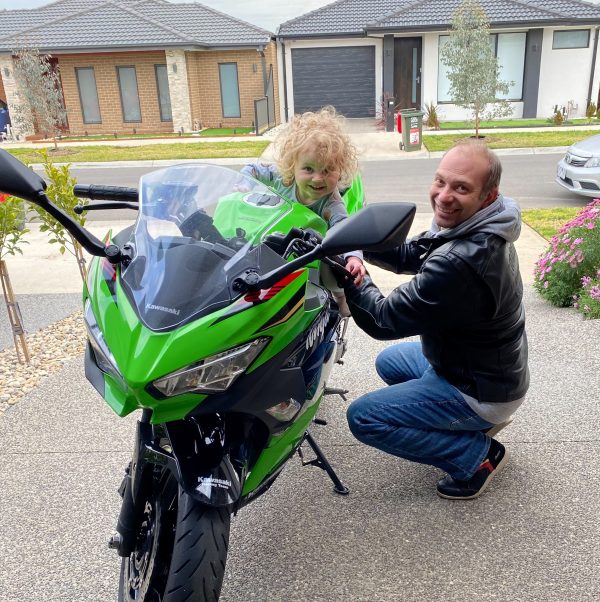 Do you have an interesting patient story you'd like to share with us? Please get in touch with us at marketing@eyeandear.org.au.