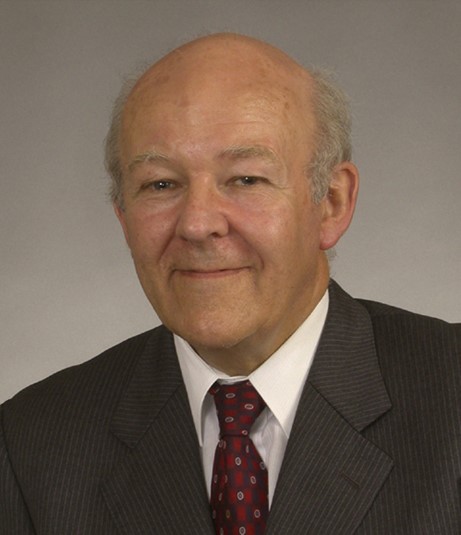 BRIAN CLIVE PYMAN 22nd October 1942 – 27th April 2023
This obituary was written by Brian's friend, colleague and Senior Surgeon at the Eye and Ear, Professor Stephen O'Leary.
Brian Pyman was a leading Ear Nose and Throat Surgeon in Melbourne who spent his career at the Royal Victorian and Eye and Ear Hospital and as Associate Professor at The University of Melbourne. He held a unique place in the development and global dissemination of cochlear implantation, which was a Melbourne-lead innovation that has transformed the lives of over 500,000 hearing impaired-people around the world.
Brian Pyman was born to Melbourne-based ENT surgeon Clive Pyman, who was himself a leader in the field, serving as Head ENT surgeon at the Royal Children's Hospital, Melbourne. Brian, like his father trained to become an ENT surgeon, adopting some of his father's defining qualities of generosity, warmth and a deep commitment to educating others. Unlike many of his generation, Brian chose to complete his ENT training in Melbourne, rather than travelling to the United Kingdom. Instead, he sought opportunity to contribute to research, teaching and training in Australia.
He joined the Department of Otolaryngology, University of Melbourne in 1975, which had been established 6 years earlier with the young Professor Graeme Clark as its inaugural Chair. At that time, Professor Clark was well advanced in the development of first Australian multiple-channel cochlear implant. The plan of stimulating the hearing nerve electrically by an invasive operation of the ear was audacious, and although based on firm science, was high-risk and widely criticised professionally. Brian had the mettle to adopt this vision and went on to make pivotal contributions to its world-wide success.
Brian had the courage to undertake the first cochlear implant surgery with Professor Graeme Clark at the Royal Victorian Eye and Ear Hospital in 1978 and played key roles in its adoption for the rest of his career. Notably, Brian helped to establish the world's first public Cochlear Implant Clinic at the Royal Victorian Eye and Ear Hospital in 1985, remained the most senior surgeon and cared for cochlear implant patients until his retirement in 2007. His personal commitment to the Clinic ran deep; in the clinic's early days Brain contributed personal income derived from private medical practice to sustain the fledgling service. Another legacy is the Clinic's clinical database, which arose from Brian's dogged instance on collating patient outcomes, emerging as one of the most important databases in the world, that still today informs the clinical management of implant recipients. He went on to train the first generation of surgeons in cochlear implantation across the Asia Pacific Region and was held in extremely high regard internationally. He was known as a warm, generous mentor, who cared deeply for his patients.
At The University of Melbourne, Brian was Associate Professor and second-in-charge in the Department of Otolaryngology where the first Australian cochlear implant was developed. Through this role, Brian was a great supporter and keenly involved in ground-breaking research that has changed the lives of hearing-impaired people globally. He was an inspiration to students, lead medical student education in the Department, supporting financially the Department's newly-established School of Audiology, the first the southern hemisphere, and lecturing to its students for many years. In recognition, the Royal Victorian Eye and Ear Hospital's Saturday Morning series of ENT medical-student lectures is proudly named after Brian.
He was a font of wisdom with a warm disposition that left a lasting impression on both patients and colleagues alike. He was a trusted friend, a guide to the younger generations of surgeons and clinicians, and an inspiration for medical and audiology students.
Brian carried his infectious enthusiasm, and joy of the company of others, into his family life. He was a keen supporter of the Melbourne "Demons" Australian Football League Club and would always reward his grandchildren's attendance at games with a Violet Crumble bar!
He is remembered warmly by all. His legacy lives on in the lives of thousands that he trained, treated, mentored or loved.
He was a beloved husband to Cheryl, and father to Michael, Belinda, David and Timothy.
Professor Stephen O'Leary
Head and Chair of Otolaryngology Senior Surgeon
The University of Melbourne Royal Victorian Eye and Ear Hospital