We were saddened to hear this morning of the passing of Her Majesty, Queen Elizabeth II. We pass on our sincere condolences to King Charles III and all members of the Royal Family. Queen Elizabeth II reigned as the Australian Head of State for 70 years and during this time visited Australia 16 times.
The Royal Victorian Eye and Ear Hospital's history is inextricably linked to Her Majesty. Our hospital sought royal patronage in 1950's, with the Queen granting permission for this on 20 April 1960. From the 4 January 1961 the hospital became known as The Royal Victorian Eye and Ear Hospital. The Eye and Ear is one of only a small number of hospitals in Australia to have received such permission.
There have been some notable moments of the Queen's visits to Melbourne over the years and the cheering effect this had on Melburnians and Eye and Ear staff more particularly. The photo below shows nurses and patients of the Eye and Ear waiting outside on Victoria Parade for the Queen to drive past during the Royal Visit of 1954.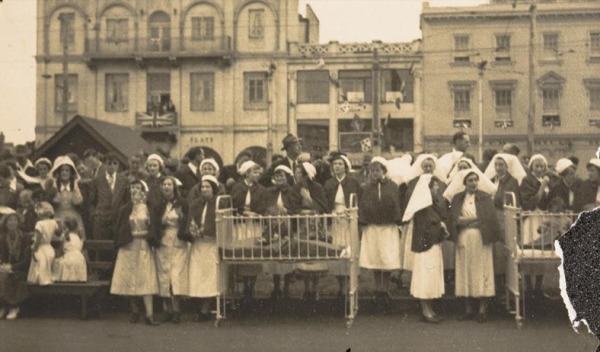 In 2000 the Queen made a visit to the Bionic Ear Institute to learn about the cochlear ear implant. At the time she met Professor Graeme Clark. She also met some of the first children to have a cochlear implant including Sian Neame and Ari Fisher, their life changing surgeries having been performed here at the Eye and Ear. Read more about that visit here.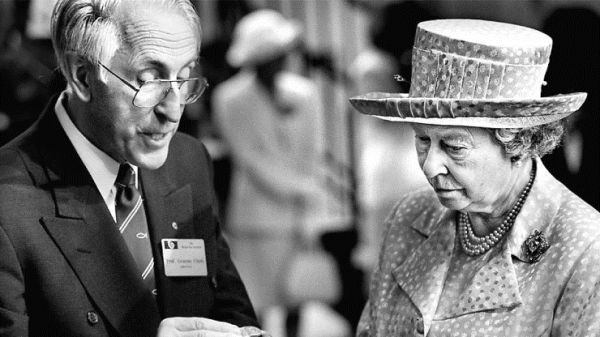 There is no doubting Her Majesty, Queen Elizabeth the Second's long and devoted service to Australian and the Commonwealth. She is part of the fabric of our history and we thank her for her service.
Read more in the Statement from The Premier.