Today the Eye and Ear proudly launched our new Innovate RAP 2.0, which you can now read here. We were honoured to have Aunty Zeta Thomson perform a Welcome to Country to launch our new roadmap.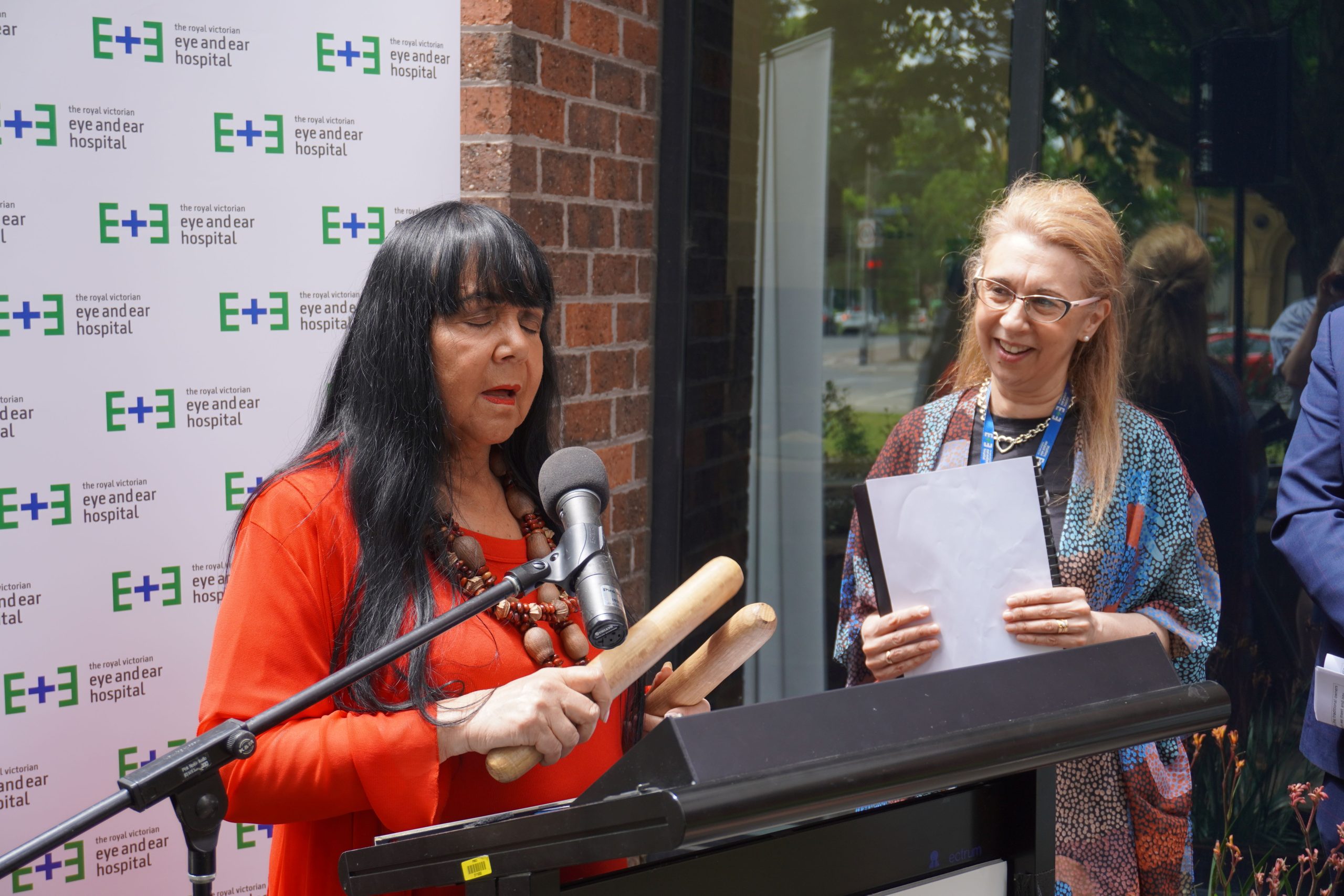 This RAP is an extension of our previous Innovate RAP and further cements our commitment to closing the healthcare gap for vision and hearing. The RAP aims to create a shared understanding of some of the challenges faced by Aboriginal and Torres Strait Islander peoples and is a roadmap for how we can work together to improve their healthcare journey.
Held in our Welcome Space on the corner of Gisborne Street and Victorian Parade, with Mandy Nicholson's iconic Mannagum Leaf mural recreated by artists from The Torch watching over us, it was special occasion for our hospital and our patients.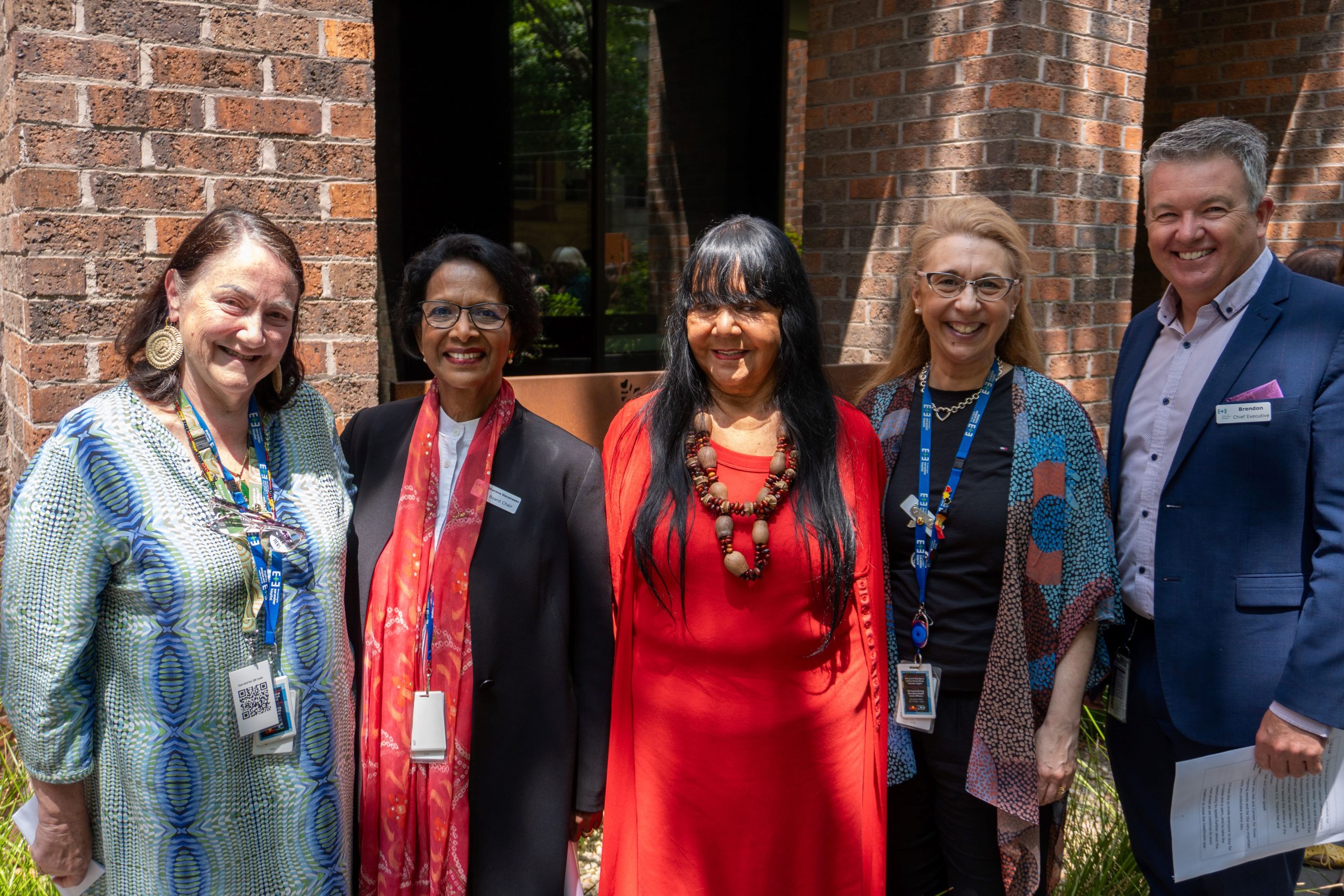 Our hospital and partner organisations VAHS, VACCHO, ACO, Vision Australia, Dharri Baagon and many others work tirelessly with our Mirring ba Wirring team to ensure Aboriginal and Torres Strait Islander peoples have access to culturally appropriate care and feel safe whilst receiving treatment.
We encourage you to read our Innovate RAP 2.0 and previous RAP's via the link below and to follow us on our journey to reconciliation.