You may recall young cochlear implant patient Katie, who was profiled last year in our End of Financial Year fundraising appeal, which many of you contributed towards. 8-year-old Katie is an aspiring philanthropist whose gratitude for her life-changing cochlear implant led her to fundraise in her local Horsham community for the Cochlear Implant Clinic.
12 months on, Katie hasn't shown any signs of slowing down on her mission and has once again raised funds so children like herself have the opportunity to hear.
After her hearing tests as a baby indicated issues, Katie received her cochlear implant at the Eye and Ear when she was 10 months old. Under the care of her otolaryngologist Professor Robert Briggs, speech pathologist Denise Courtenay and the broader audiology team, Katie's cochlear success has meant her speech and development are at least on par, if not above, her peers.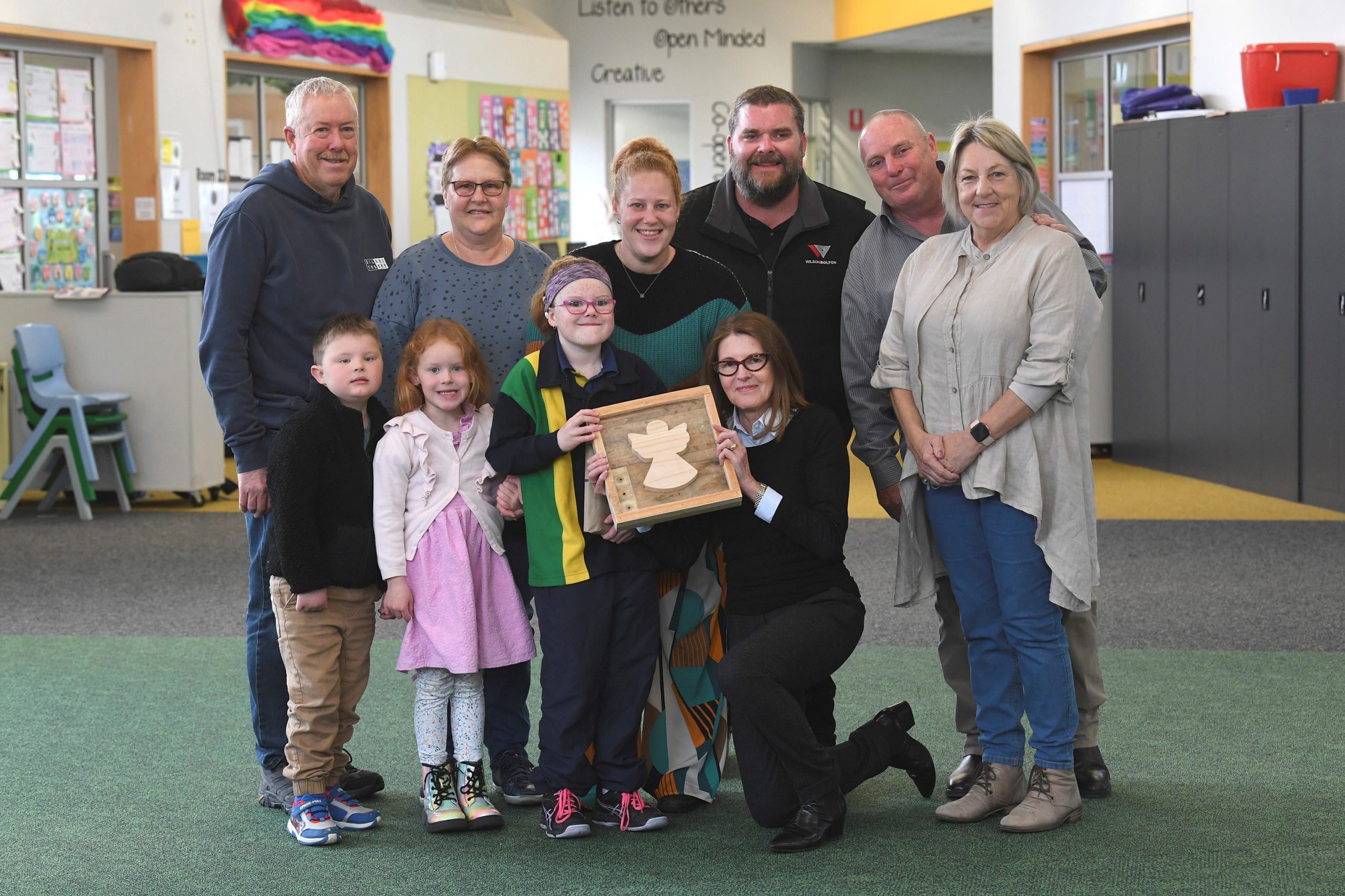 "Without the Eye and Ear hospital, Katie would not be able to hear," Katie's mum, Rebecca, told the local Horsham newspaper The Weekly Advertiser.
In a special ceremony at Katie's Primary School, Katie presented the raised funds to her long-term speech pathologist Denise – who has been integral in Katie's treatment since she first came to the hospital.
"For this particular type of hearing loss, I work with patients all the way through the assessment process and then in the early months and years after the cochlear implant, to make sure the implant is functioning," Denise explained to The Weekly Advertiser.
The special bond between the pair was more than enough for Denise to travel to Horsham from Melbourne for the occasion and Denise took the opportunity to educate Katie's class about hearing and sound.
The funds were raised through the collective effort of Katie and her grandfather, using timber offcuts to create Christmas trees, angels and doves to sell to her local community.
Her donation of $2322 to the Cochlear Implant Clinic will give Victorians with severe or profound hearing loss access to innovative technology to improve their quality of life and overcome the barriers, isolation and frustration they face as they navigate everyday life with a severe hearing impairment.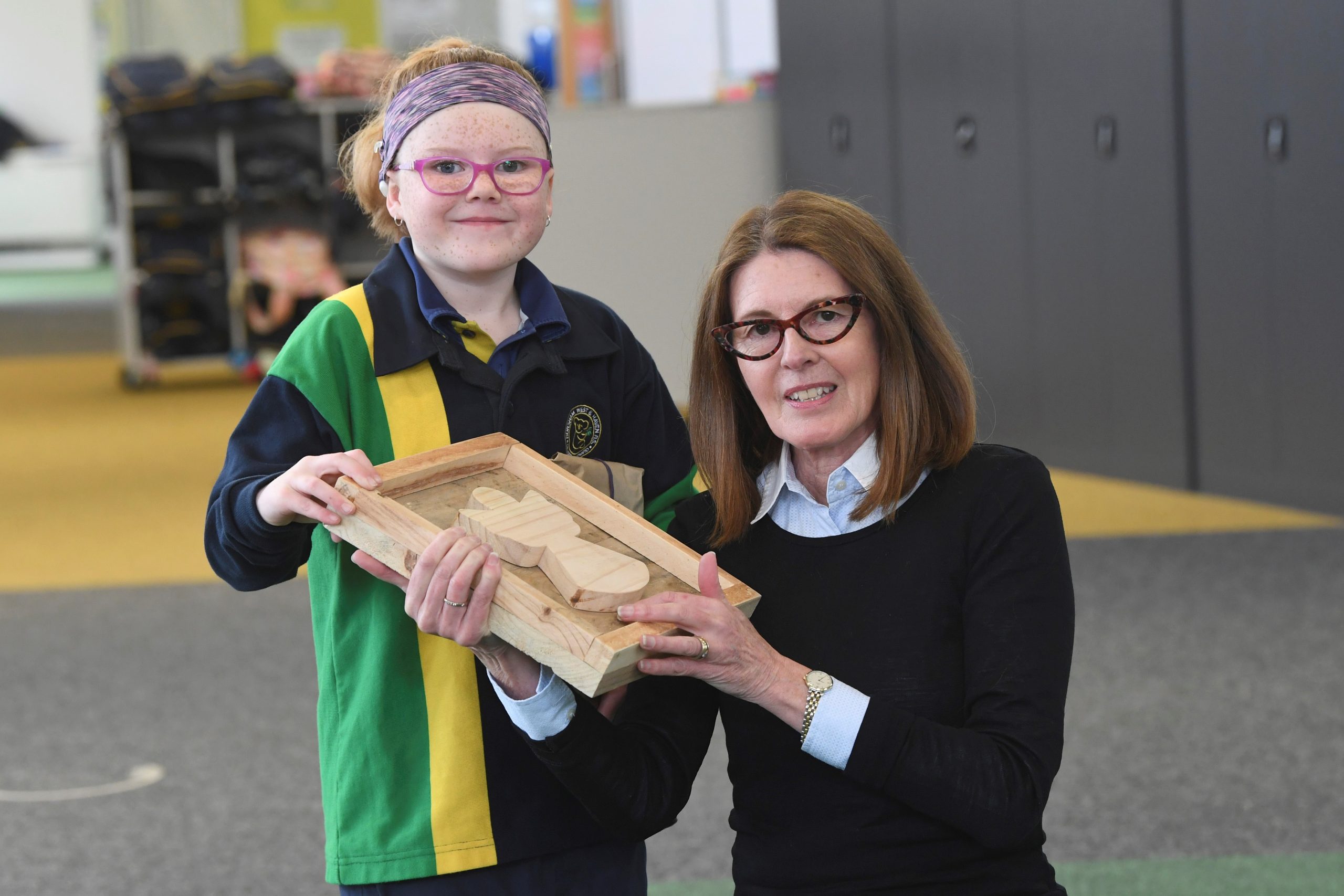 Katie's story featured in the Spring Edition of Sight + Sound.