Eye and Ear patient Thi Rang grew up in Saigon during the Vietnam war, and as an only child, longed to have a big family of her own one day. Thi Rang's dream became a reality with her and her husband having six children; five girls and one boy. Moving to Australia in 1991, Thi Rang lived a full and happy life.
Thi Rang's second eldest daughter Kim, later became her primary carer and would accompany her to all her medical appointments, including those at the Eye and Ear, where she was treated for cataracts.
Fortunate for the care they received, both Thi Rang and Kim became regular monthly donors, and over the years they have donated over $18,000 combined to the Eye and Ear, with a particular interest in supporting research. Kim would even donate a portion of her carer's allowance to the hospital in gratitude.
"The Eye and Ear was always very good at communicating with us especially as my mother did not speak English," Kim explained.
Sadly, in January 2022, aged 90, Thi Rang passed away.
She was a very strong and wonderful woman with a good heart. She was always smiling. She loved her family, and was very down to earth," Kim explained.
Kim misses her mum, but is grateful for the time they had together, and attributes her long and happy life to the Australian public health care system, explaining that access to healthcare is very different in Vietnam.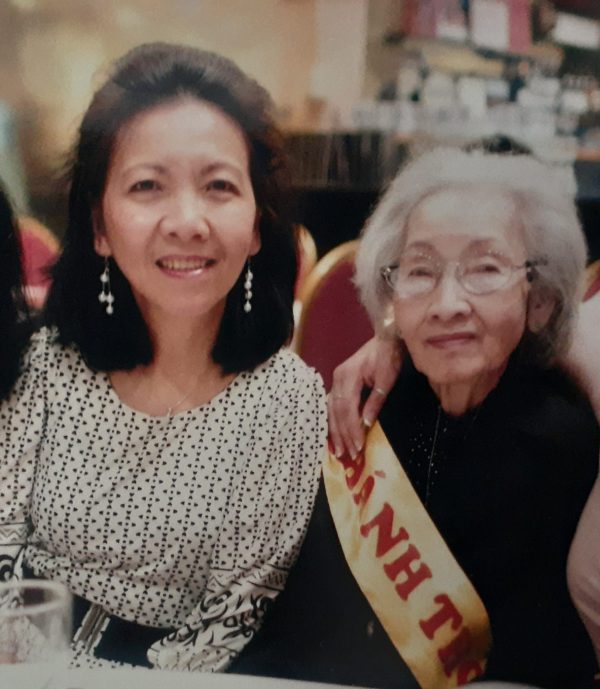 "I talk to my mum every day, I know she is still here watching over me and my family," said Kim.
"I want to take this opportunity to thank the Eye and Ear and the public health care system for the wonderful care provided to my mother. This is why we have donated so much, we are so grateful for all the public health workers and want to give back," said Kim.