The Martin Family Auditorium, the centrepiece of The Royal Victorian Eye and Ear Hospital's new state-of-the-art Education Precinct, was officially opened on 17 August by Dr Catherine Brown OAM, CEO of Lord Mayor's Charitable Foundation (LMCF).
The auditorium will be a space in which current and future leaders in eye and ENT health will educate, learn and collaborate.
The development of the auditorium was supported by a generous legacy gift made through The M, L and ADP Martin Fund, a bequest fund of LMCF.
Dr Catherine Brown OAM, Chief Executive Officer of LMCF, spoke at the official opening of the auditorium and did the honours of cutting the ribbon.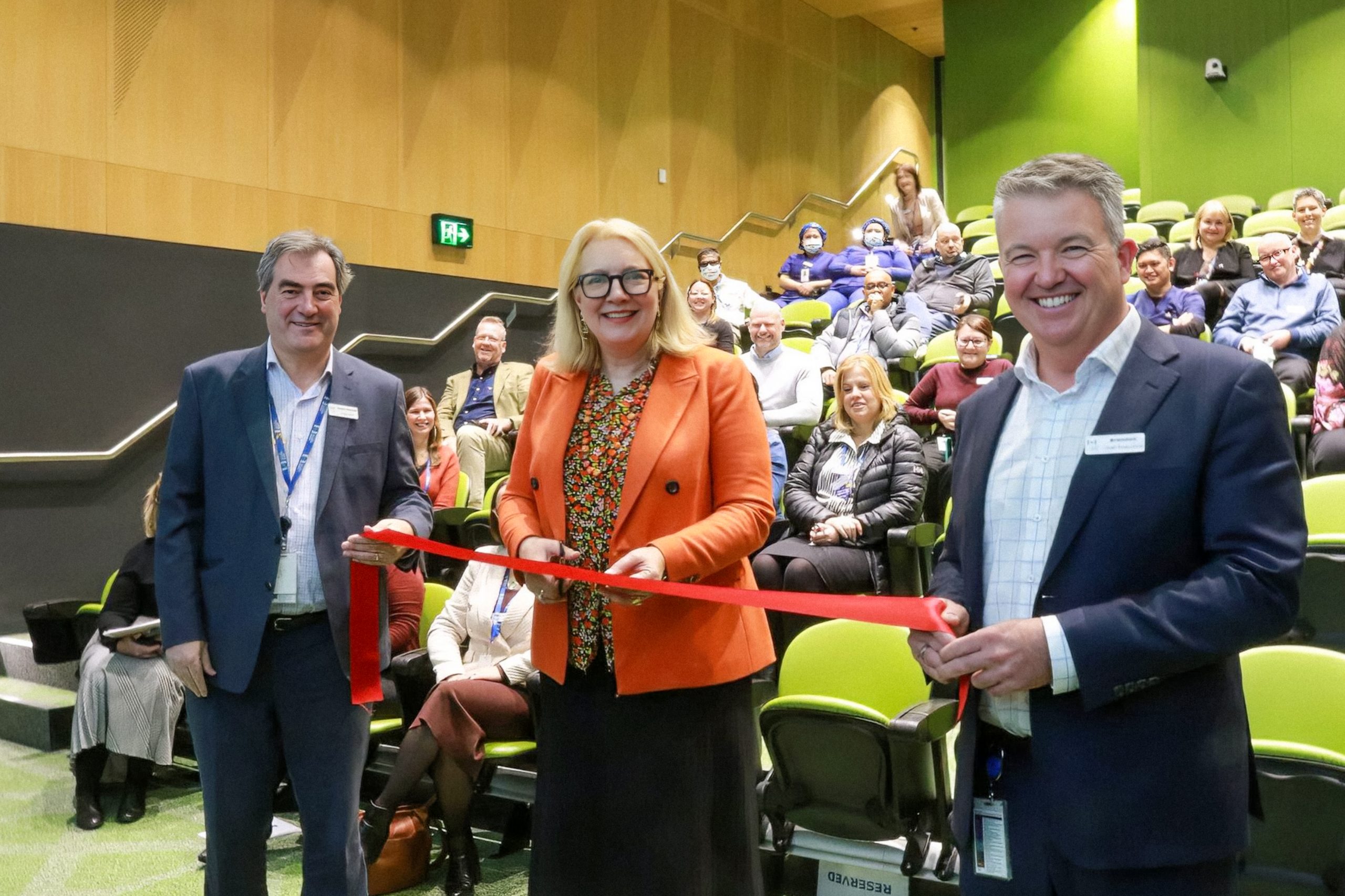 "I know how hard these projects are – it's such a massive thing to redevelop a hospital. Congratulations and I look forward to hearing how this auditorium adds to your capability and leadership within eye and ear health."
Dr. Brown was Deputy Chair of the Eye and Ear's Board of Directors from 2000 to 2009 and is a profound advocate for the hospital's redevelopment.
"I'm quite passionate about the specialist eye and ear services and research that the hospital does. The hospital is internationally recognised and it's where all the eye and ear specialists receive their education and training. Lyndal Martin was studying optometry at the time of her premature death. The naming of the Martin Family Auditorium is such a beautiful legacy for the Martin family," she said.
The auditorium is the centrepiece of the new Education Precinct, which also contains a surgical skills training lab, collaboration space, a boardroom and a library.
Philanthropy has paved the way for many great medical advancements at the hospital, including the development of the Bionic Ear. Thanks to LMCF and the Martin Family, we now have this stunning new facility to continue to train and educate future generations.
In the months ahead, additional sections of the newly developed Education Precinct will open. We look forward to sharing those updates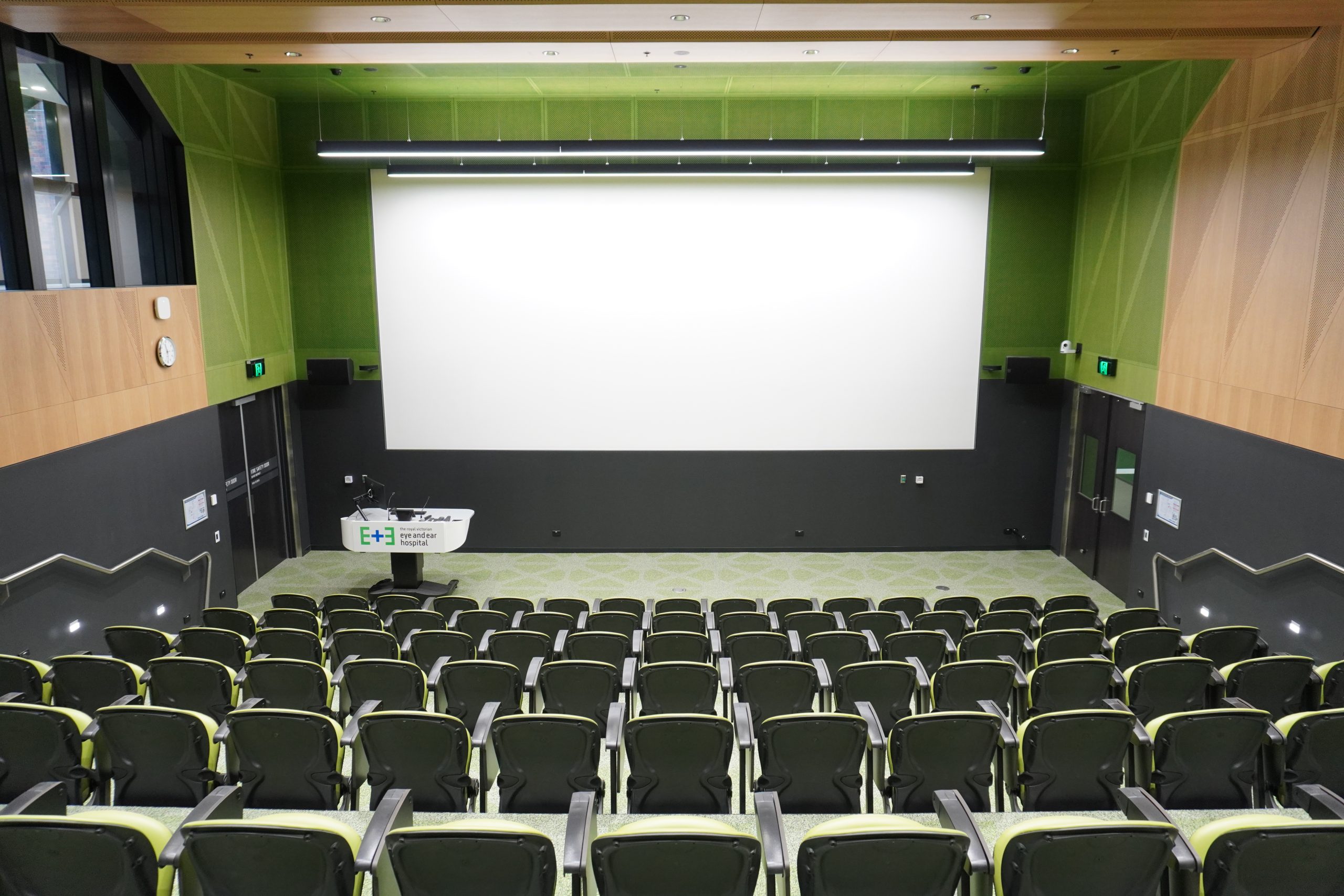 This story featured in the Spring Edition of Sight + Sound.