This Remembrance Day, The Royal Victorian Eye and Ear Hospital acknowledges the fallen who have served through war and peacekeeping.
On this day we would like to reflect on a particular nurse who worked at the Eye and Ear just before news of the First World War broke.
During her service, Alicia travelled with the army to Egypt, Gallipoli, France and Belgium. She tended to hundreds of patients, and it was her fierce commitment to her patients that shone bright.
Alicia Mary Kelly migrated from Ireland to Melbourne, where she enrolled to train as a nurse at the Royal Melbourne Hospital and completed her studies in 1910. After completing her training, Alicia worked at the Eye and Ear Hospital for over three years before moving to a private ENT hospital. It was there when news of war emerged and Alicia enlisted herself as a staff nurse in the Australian Army Nursing Service.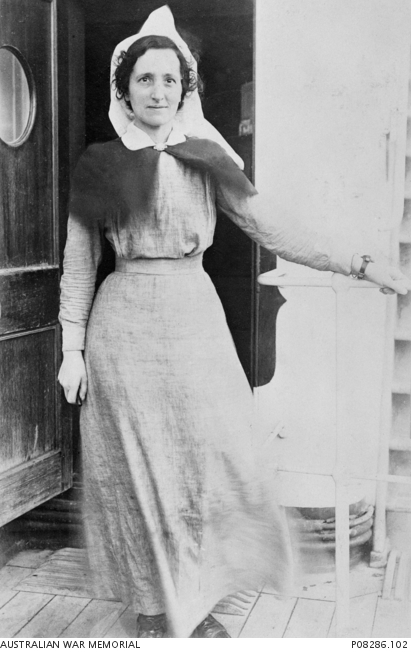 Whilst nursing a group of soldiers in a casualty clearing station, their location came under fire by the advancing soldiers. Despite calls for her to leave the patients behind, Alicia chose to stay with the wounded and prepared them for shelling by distributing bed pans to patients to cover their heads as there were no helmets available.
Her selflessness and bravery did not go unnoticed. She received a Military Medal (the equivalent to a Victoria Cross in nursing) from King George V at Buckingham Palace to acknowledge her  'conspicuous gallantry under fire'. She was also awarded a Royal Red Cross for her service for exceptional services in military nursing.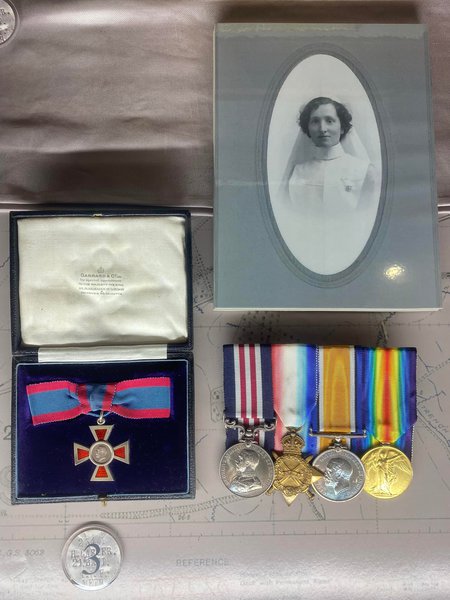 Photo from Virtual War Memorial taken at Army Museum of Western Australia 
After her discharge of service Alicia sailed home to Australia, moved to Perth and married Corporal Arthur Rupert Chipper. She took up nursing again when the Second World War but stayed in Australia to become Matron of the Old Women's Home in Woodbridge, WA.
Alicia's story is one of many stories of exceptional heroics and true spirit shown by those whom we remember on this day.
We thank them for their service, and we will remember them.