During Speech Pathology Week, we aim to raise awareness and understanding of communication difficulties and emphasise the crucial role speech pathologists play in supporting quality of life.
According to Speech Pathology Australia, communication difficulties affect one in seven Australians at some point in their lives. This year's theme, "Communication for Life," underscores the importance of effective communication for personal and professional success.
We spoke to Sandra Lettieri, who has been a Speech Pathologist at the Cochlear Implant Clinic since 2002. She has a wealth of experience supporting parents of children with significant hearing loss. Through play, Sandra models and provides parents with strategies to develop their child's listening skills and help families create a rich language environment at home. In addition, Sandra is strongly interested in working with families from non-English speaking backgrounds and enjoys leading quality improvement projects at the clinic.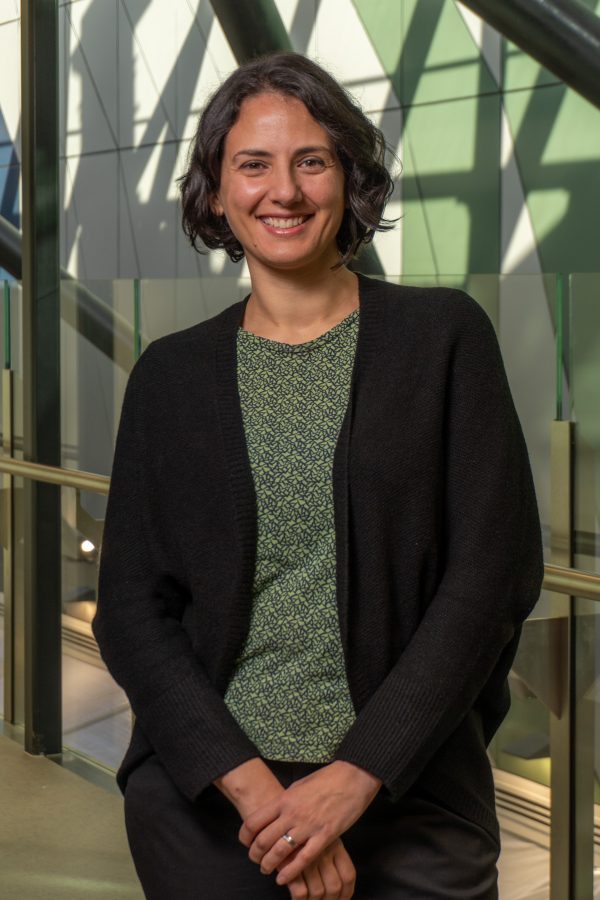 What motivated you to become a Speech Pathologist?
I always knew I wanted to work as an allied health professional from a young age. I've always been interested in learning about the human body and how it works. My younger sister was born with a cleft lip and palate. I used to attend many appointments with her and mum at the Royal Children's Hospital; aside from having her hearing checked, she would often visit a speech pathologist who would assess her speech production.
Studying to become a speech pathologist was an obvious choice for me. I've always enjoyed working with people, particularly young children, and I love how play-based therapy is fun!
What's the most rewarding part of your job?
My role at the Cochlear Implant Clinic is quite specialised. I work with very young children who have significant hearing loss. As a patient's speech pathologist and case manager, I am very involved in their pre-operative and post-operative appointments. Witnessing a child unable to hear sounds and then developing listening and spoken language skills is pretty amazing.
What's it like working as an allied health professional in a multidisciplinary workplace?
At the Cochlear Implant Clinic, we work closely with other professionals, such as audiologists and ENT surgeons. The clinic holds weekly Multidisciplinary meetings, where up to 30 clinicians meet to discuss patients. Having input from each professional is an excellent opportunity to learn more about your colleagues' field of work. Still, when it comes to deciding on a patient, it's a team recommendation. We all work together to get the best outcome for our patients.
Can you share a memorable experience with us that you had with a patient?
I'll never forget when I assessed the language skills of an 8-year-old boy, who I used to case manager when he was a toddler. The little boy wasn't too interested in the assessment and just wanted to tell me all about what he wants to be when he grows up. He said he wanted to be an ENT surgeon because it seemed like an easy job. His father then turned to me and said I couldn't get him to stop talking!