In the lead up to the 2022 Order of Australia honours, the Eye and Ear would like to acknowledge the outstanding achievements of our specialist clinicians who have received this award in the past. Last year, we caught up with our award recipients to learn more about their respective careers and how they felt to be acknowledged for their outstanding work.
The Order of Australia recognises Australians who have demonstrated outstanding service or exceptional achievement, with three of our staff at the Eye and Ear being recognised in last year's honours.
In 2021, our Order of Australia inductees were:
Associate Professor Carmel Crock, OAM
Director of the Emergency Department, Associate Professor Carmel Crock, received a Medal of the Order of Australia (OAM) 2021 for service to emergency medicine and to medical education.
Associate Professor Crock has been part of the Eye and Ear team for over 20 years and is a passionate advocate of diagnostic excellence, shared decision-making and the quality and safety of patient care.
"As an Emergency Department doctor, you're always a part of a team, and I received this honour for my team. Nothing I do, I could do on my own. I'm proud to be part of a speciality that never closes, there is always someone there to help those in need."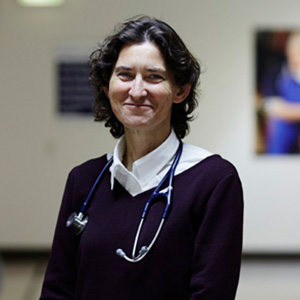 Associate Professor Anne Brooks, AM
Ophthalmologist and Head of Special Eye Clinic 3, Associate Professor Anne Brooks was appointed a Member of the Order of Australia (AM) for significant service to ophthalmology, and to eye health organisations.
Associate Professor Brooks was inspired to become an ophthalmologist by her late mother Dr Nancy Lewis who was a pioneer for female medicos and Ophthalmologists. Anne has a passion for teaching registrars in clinical ophthalmology and was the first female to be awarded the RANZCO College Medal in 2019.
"I felt very pleased to be recognised like this and very grateful to all the people who have helped me to achieve what I have" Professor Brooks explained.