The Eye and Ear's rich history of saving and enhancing the lives of millions of patients, innovating their care and placing them at the centre of the hospital's mission, is acknowledged and celebrated via the history wall.
The wall interweaves the Eye and Ear's deeply held values within the story of the hospital's significant heritage. The aim of the history wall is to welcome new visitors to the hospital, and give them an understanding of the great work and research that happens here every day.
This installation pays tribute to our legacy of care, community and world class reputation in the fields of research and training. The themes of the wall follow those of the original Eye and Ear crest, namely Teaching, Healing and Research, coupled with acknowledgment of many of the hospital's outstanding partners.
The History wall was designed by Fitzroy-based designers, Arterial.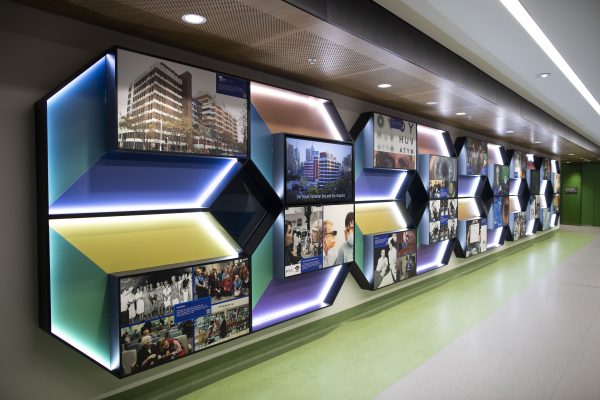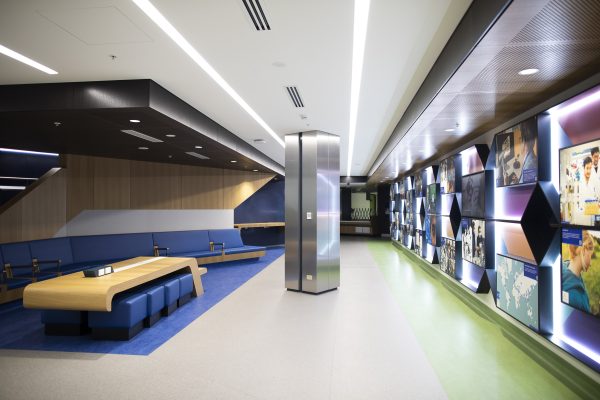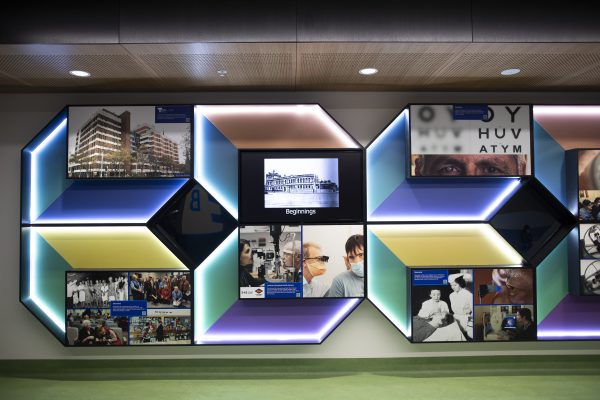 Photography by Leo Farrell