As part of our commitment to creating better specialist care access for patients across Victoria, and to support the expansion of our cochlear implant services, the Victorian Cochlear Implant Program (VCIP) was launched in 2021.
The program establishes local cochlear implant audiology services via a collaboration between the Royal Victorian Eye and Ear Hospital, Cochlear Ltd and community hearing service providers across Victoria, creating a truly state-wide cochlear implant service for Victorians.
The Ballarat Hearing Clinic became one of the first members of the training and support program. The alliance helped upskill their team to better identify suitable cochlear implant candidates locally and be able to refer accordingly.
In addition to the Ballarat community, areas including Ararat, Stawell, St Arnaud and Donald, will also be serviced by the Ballarat Hearing Clinic resulting in better access to cochlear implant services. The initiative also means continuity of care for cochlear patients in these locations is more achievable.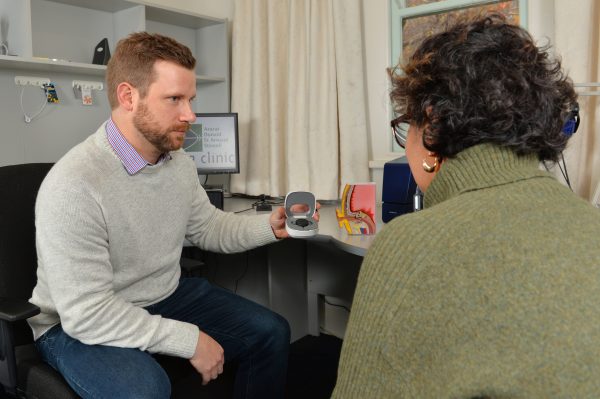 Talia Pumpa and Kurt Ashworth will be providing cochlear implant services for Ballarat hearing. Kurt has been working at the clinic for 12 years. Mr Ashworth speaks highly about his experiences with the program the benefits for both the clinic and the patients.
"The whole experience has been very collaborative. I've really enjoyed the training and I can see the long term benefits for both audiologists and patients," explains Audiologist, Kurt Ashworth.
The program provides audiologists with the opportunity for training to better identify the patients who can benefit most from a cochlear implant. A blended model of training, which includes both face-to-face and virtual, is rolled out over a six-month period.
Robert, was one of the first Ballarat patients to be successfully referred for a cochlear implant as part of the VCIP. At 89, it has become increasingly difficult for Robert to keep up in conversations with friends and family.
A common struggle amongst older Australians with hearing loss is withdrawing from family and social activities. In Victoria, less than 10 per cent of people who can benefit from a cochlear implant actually access one. The program advocates that it is never too late to take control of your hearing and improve your quality of life, which is why more and more older Australians are now choosing a cochlear implant.
"If it works out for him, it will vastly improve his quality of life. One of his goals is to understand his family better and be more involved in their conversations," explains Kurt.
"I was surprised that I was eligible for a cochlear implant, as I didn't think I would be at my age. After Kurt did the tests and explained the process I was delighted and happy to take his advice as I trust him. He never pressured me into making a decision either way, he just gave me all the information and explained everything in a way that was easy to understand," explained Robert.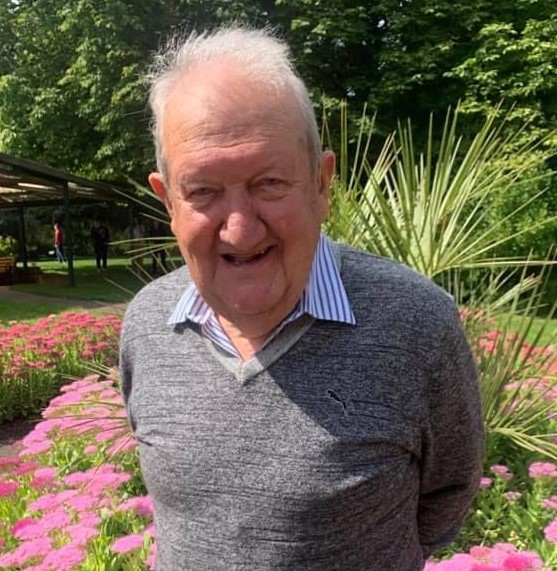 Travelling from regional Victoria to the CBD for appointments can be time-consuming, and also potentially daunting for some patients. The VCIP opens up the potential to reduce Melbourne CBD appointments from 12 visits to 3-4 appointments during the first year, with the remainder conducted locally with their audiologist.
"The process has been a breeze, all of my appointments have been booked in for me and everyone has been so kind and patient with me. I couldn't be happier," explains Robert.
"Being able to say to them, they can have surgery in Melbourne and then come back and see me for the rest of the process has been a really appealing factor in a patient's decision making. In some cases we've had a ten year relationship and built great trust during this time. So to be able to provide them with local care after their surgery is really rewarding," says Mr Ashworth.
"The thing I am looking forward to most when I have my cochlear implant switched on, is just general conversations with friends and family. And watching the tellie with my family, they don't like watching with me at the moment because I have to turn it up too loud," says Robert.
As part of the program, cochlear implant candidacy decision making, post-operative management, and long-term care of cochlear implant recipients will be undertaken by the local audiology service provider. Medical management, surgical decision making, and surgical services will remain centralised at the Eye and Ear.
Robert is now preparing for his surgery and is looking forward to being able to continue his association with his local audiologist for his cochlear implant check-ups and maintenance.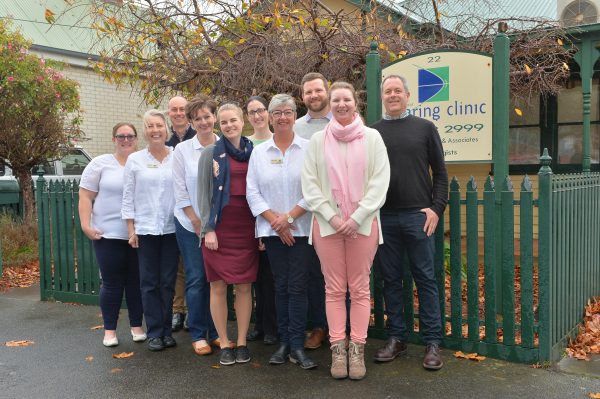 Interested in the Victorian Cochlear Implant Program? Find more details about the VCIP here.